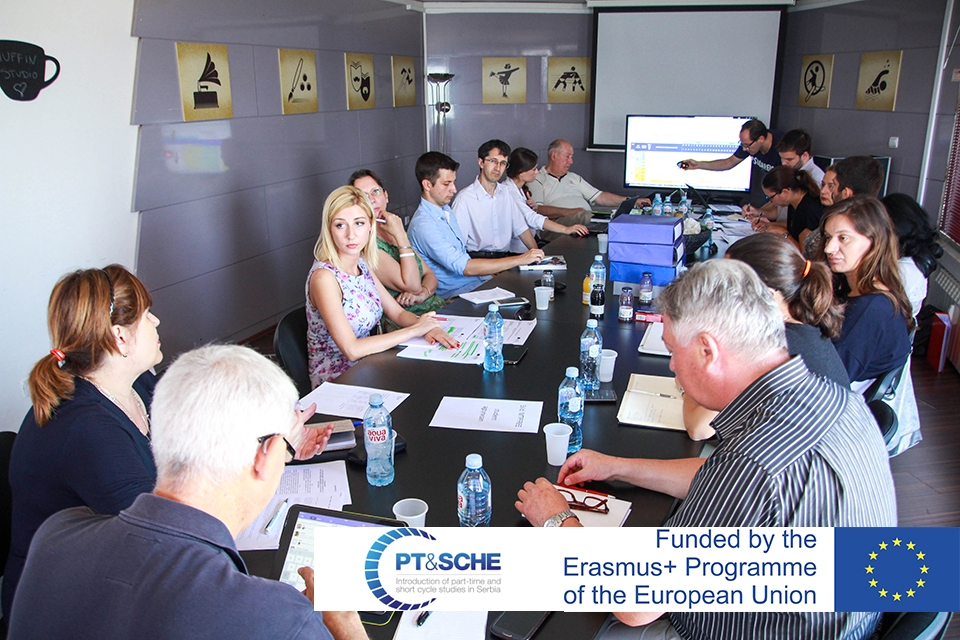 Wednesday, July 12, 2017, it was reserved for the advisory visit of the representative of the national Tempus / Erasmus + office within the Erasmus + project "Introduction of part-time and short cycle studies in Serbia" PT&SCHE, at the University of Metropolitan in Belgrade.
The project consortium consists of 15 partners from the EU – the Netherlands, Estonia, Hungary, Slovenia, Great Britain and Serbia. The purpose of the project is to define legal frameworks that support short-cycle studies and part-time studies.
In addition to the representatives from the Metropolitan University, representatives of the project partners – University of Belgrade, University of Kragujevac, High School of Electrical Engineering and Computing, as well as representatives of the Ministry of Education, Science and Technological Development were present.