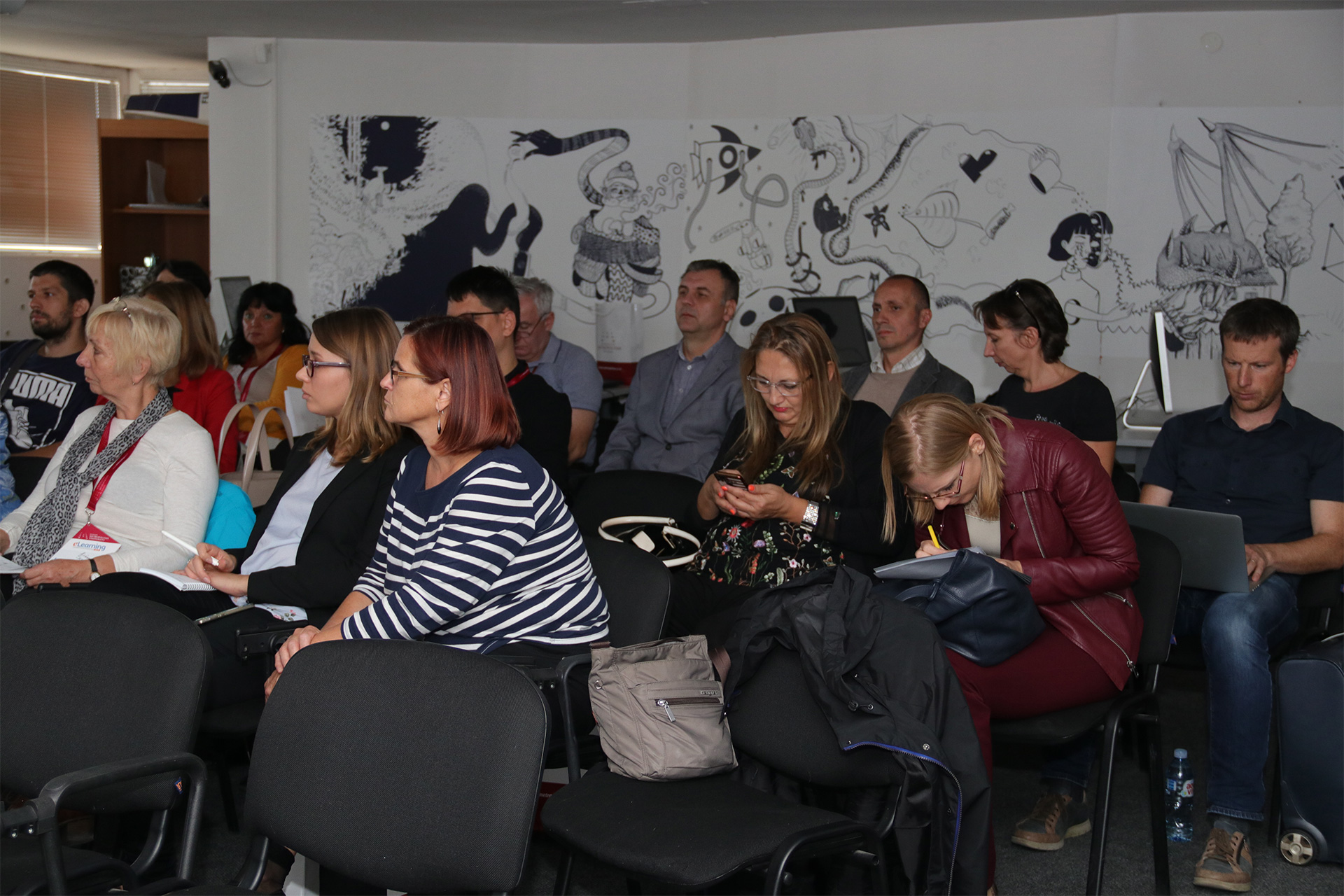 Activities were divided into two sections (PT&SCHE workshop within International conference eLearning and Fifth Consortium Meeting). The conference was attended by 80 participants. This year, during the conference, a workshop related to the Erasmus + project Introduction
of part-time and short cycle studies in Serbia was held, where the project partners presented their results online pilot program. Individual meetings with partners (Regarding financial reports and all other relevant issues – detailed schedule will be prepared after registration of participants) was held in parallel with eLearning conference.
On second day the leading partners of each work package presented the results of everything done so far. The PT&SCHE project is about to come to an end and the Local Committee has discussed and provided suggestions for the action plan until the end of the project.